ROOTS TO MARKET was established in 2014 by Parkside Business & Community in Partnership (PBCIP). The goal hasn't changed--providing residents with all the necessary resources to successfully grow and sell quality produce for income. Resources include free soil testing, an allotment of fresh soil, raised beds (if required), seeds and seedlings, as well as sales channels created by institutional partners. Roots to Market connects Camden growers to selling produce to healthcare providers, emergency food programs as well as small businesses.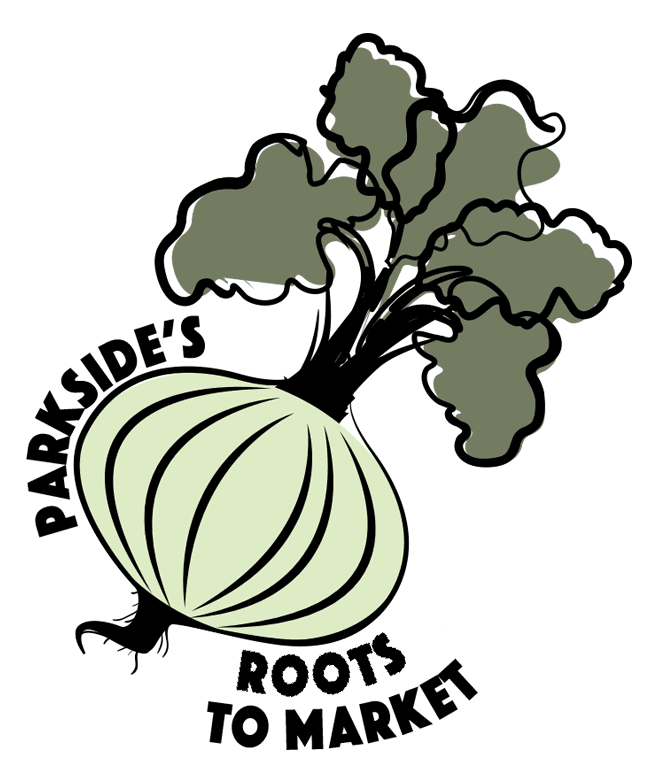 Produce aggregation and distribution support by:
"By creating reliable and affordable sources for nutritious food, Virtua intends to create communities of wellness that demonstrate the impact a balanced diet can have on the health of an individual, a family, and entire neighborhoods."
-Virtua Health
In 2021, Virtua Health's Eatwell Program began to carry locally-grown produce at its Food Farmacy Pantry, Mobile Farm Trucks and Mobile Grocery Store. RTP is leveraging Virtua's "food as medicine" program as a wealth-building tool to address lack of income, access and demand for fresh healthy food options. Patients experiencing diet-related illness(es) who are also unsure of when and where they can access adequate nutrition can enroll in Eatwell to receive free or reduced-price fresh produce to treat their disease(s) for an extended period of time. Because of RTP, this program is now creating income opportunities for Camden households to grow produce for the program.
The Open Food Network (OFN) is a free, open-source software that is helping connect local growers to sales opportunities. Food producers can create an online shop, collect payments, and sell through other shops on the platform. Communities can also bring together producers in their area to create a virtual farmers' market, building a resilient local food economy. Thanks to a USDA grant, OFN and RTP are exploring ways this technology can make it easier for Roots to Market to streamline pricing, invoicing, ordering and business development for its city growers. Helping to connect this virtual farmers market to local buyers, RTP is collaborating with the Pinelands Preservation Alliance's Rancocas Creek Farms.
Produce aggregation and distribution support by: